My name is Becky Munsterer Sabky.
As a former Director of International Admissions at Dartmouth, I know undergraduate college admissions.
I've recruited students from Boston to Beijing. I've read thousands of personal statements. And I've helped admit, waitlist and deny over ten thousand college hopefuls.
(My full bio is below!)

I'm not for individual hire (and never have been). But the world of college admissions is bananas and I want to help. Prospective students and their families need good guidance on how to handle the search, the application, the outcomes. They need both prescriptive advice and perspective on the process. They need to recognize that admissions is a business, and it's nothing personal.
I created this video to help prospective students (at any stage of the process) take back control of their admissions journey. In it, I share actionable tips, practical application advice, and helpful hints for navigating the college admissions process with sanity.

Whether you're a sophomore in San Francisco or a senior in Switzerland, you've got this! Allow me remind you why (and give you some tips how). "It's Not About U., It's About You" is for YOU!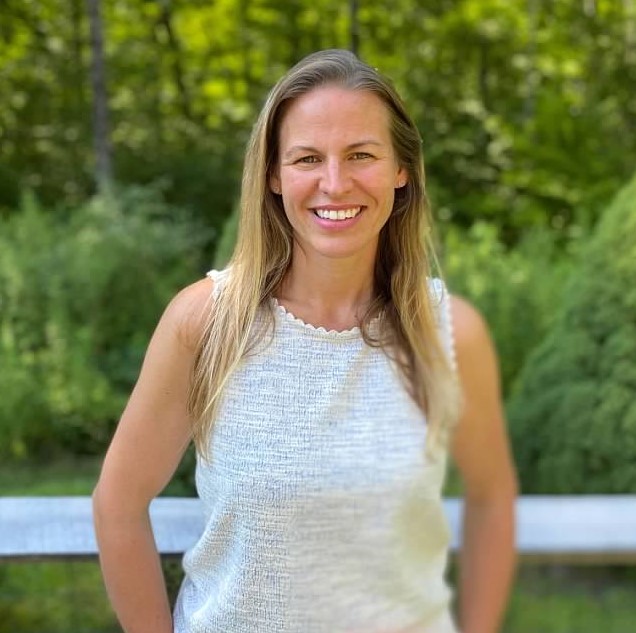 ABOUT BECKY

Becky Munsterer Sabky is a former Director of International Admissions at Dartmouth College. She's the author of the 2017 viral New York Times op-ed "Check This Box If You're A Good Person" and the college admissions how-to book, "Valedictorians at the Gate" (Henry Holt Books, August '21).
She spent two years working in the admissions office at St. Lawrence University before her thirteen year career at Dartmouth. At Dartmouth, she was the primary admission liaison for the recruited athlete program. She traveled the world recruiting students from the United States, Asia, Africa, Europe, and South America.
She's a graduate of Colby College and received her M.A.L.S. degree in creative writing from Dartmouth. She's also an award-winning monthly newspaper columnist and a magazine contributor. She's been interviewed by Vermont Public Radio, Boston Public Radio, and NPR's Chalkboard Chat and her commentary has appeared in such media outlets as Bloomberg, the Atlanta Journal Constitution, Grown and Flown, and Al Jazeera. She regularly presents to schools, community groups and parent organizations. (For more information on speaking opportunities, click here.) Becky lives in Vermont with her husband, her two young children, and her stubborn, yet lovable black Labrador retriever.
(Please note, Becky is not for hire as an independent college counselor.)